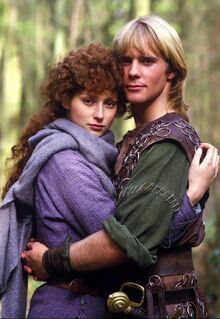 Robert Sherwood was a commoner best known for having been the lover of Queen Aalis Bricassart. He was rumored to have been the father of her son Lucien.
Sherwood's fate is unknown. After Bricassart was imprisoned by her husband, it was speculated that Robert went into hiding, taking an assumed name and settling down elsewhere in Wallachia.
Ad blocker interference detected!
Wikia is a free-to-use site that makes money from advertising. We have a modified experience for viewers using ad blockers

Wikia is not accessible if you've made further modifications. Remove the custom ad blocker rule(s) and the page will load as expected.